Glass Kitchen SplashbacksGold Coast
Modern Kitchen Splashbacks Custom Made For Your Home
Smoked Glass | Opaque Glass | Tinted Glass | Textured Glass
Specialist Advice On Glass Splashbacks Design and Installation, Gold Coast
Nothing beats the brilliant high gloss finish of an All Quality Splashback for your kitchen.  Cleaning is always easy and the amazing modern design lines of glass will leave you and your guests awestruck like no other kitchen surface can.
Our design consultants will work with you to get the exact result you want. Create a glass splashback as simplistic or intricate as you like.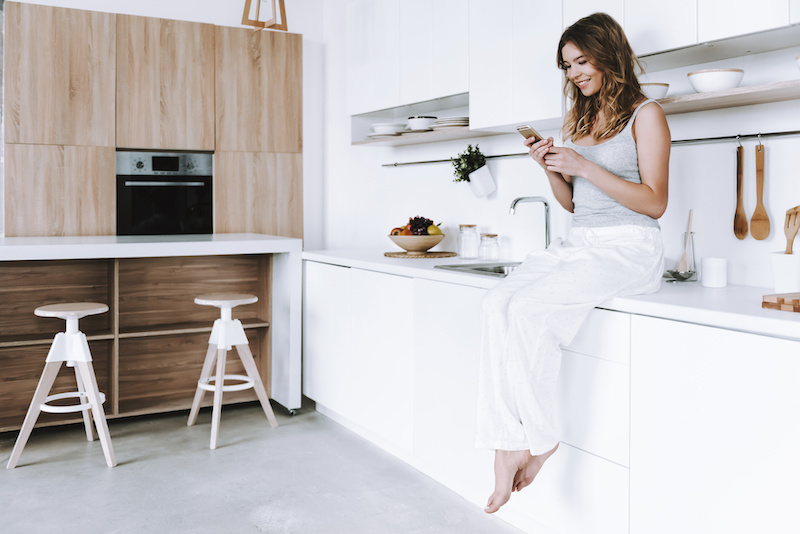 We specialise in Custom Designed Heat Resistant Glass Splashbacksfor the Kitchen, Laundry & More - Servicing the Gold Coast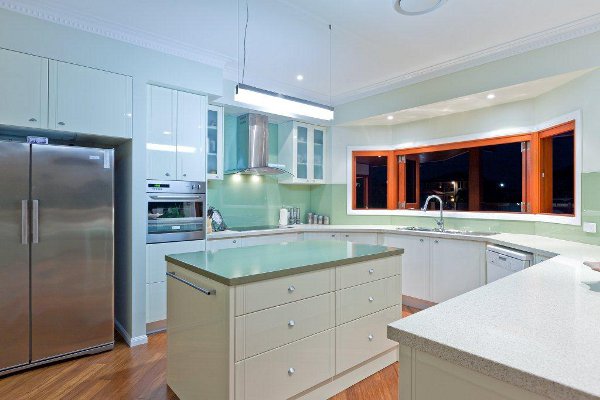 High Gloss Splashbacks
White Kitchen Splashback
Patterned Glass Splashbacks 
Frosted Glass Splashbacks 
Textured Glass Splashbacks 
Opaque Glass Splashbacks
Tempered Glass Splashbacks
Smoked Glass Splashbacks
Printed Glass Splashbacks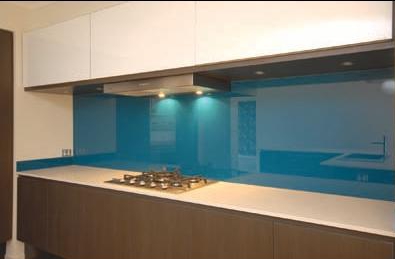 Glass Quality DOES Matter
Beware of cheap imitations and low quality glass – you really can't afford to risk it. There are two types of glass commonly used for splashbacks – the lower quality glass, whilst cheaper, often discolours upon installation and destroys the high quality look of a new or renovated kitchens. The colour you choose will not be the colour you get if your supplier cuts corners and provides the low quality glass.
We recommend and use only the highest quality glass in all our jobs – which has minimal iron content. This gives the same colour quality as traditional crystal glass as it is truly "crystal clear". We are able to source this very high quality glass from the best suppliers at the best prices which means ultimately its more cost effective to you PLUS ensures you get the most impressive looking splashback possible. Don't risk anything else!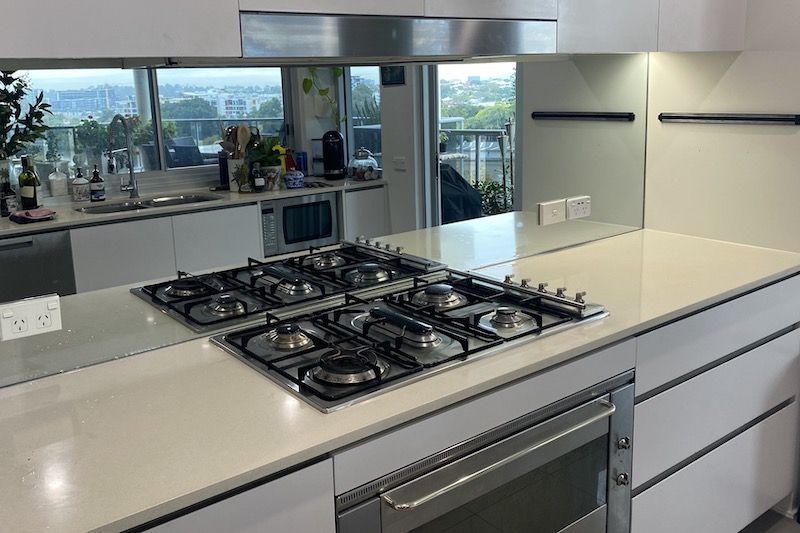 All Quality Splashbacks provide a Superior Service
Glass Splashback Satisfaction
Modern glass splashbacks can be installed on a variety of kitchen surfaces, including over studs, plaster, or tiles. Keep in mind you will need to use coloured glass because unless the glass is totally opaque, whatever it is mounted over will still be visible. 
When selecting your splashback colour, it's advisable to choose colours from recognised colour palettes to simplify and reduce the cost and for easier interior design. Of course you can choose to have digital images or patterns printed on instead which gives a stunning effect and a real "wow factor" to your kitchen!
All Quality Coloured Glass Splashbacks include a warranty against fading, delamination or similar degradation of the coating of the colour.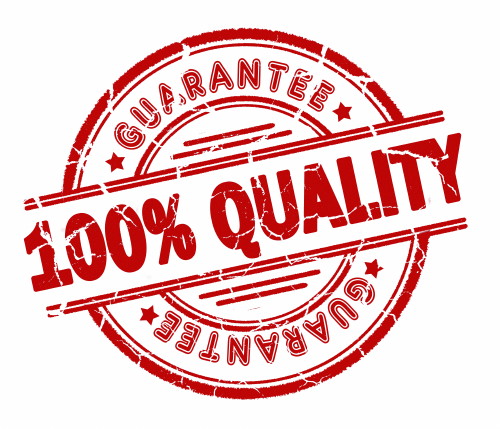 Get The Specialist Advice You Need And The Best Prices From The Custom Splashback Experts
Easy, Quick, Obligation FREE Quotes - servicing the Gold Coast
REQUEST AN OBLIGATION FREE QUOTE TODAY
Glass Splashback Kitchen Gallery, Gold Coast